Sonio integrates with EMR, Billing and much more
Sonio solution
Sonio and EMR integration
Sonio integrates bidirectionally with your EMR via connectors such as Mirth or directly using HL7/FHIR.
Patient demographics
Visit/appointment information
Examination Report
Pregnancy Dating
C-CDA
Billing Ultrasound Modality
Sonio is OEM agnostic and fully compatible with all standard Ultrasound DICOM modalities.
DICOM Receiver
Sonio comes built-in with an Uplink/Edge software that embeds a DICOM receiver (SCP) that is capable of ingesting standard DICOM images, clips and structured reports (SRs)
DICOM Modality Worklist
Sonio's Uplink/Edge software also embeds a DICOM Modality Worklist that is synced in real time with EMR integrations for patient visits and appointments.
Vendor Neutral Archive (VNA) / PACS
Sonio integrates with your VNA to archive studies at the end of examinations for long term storage. Sonio is also capable of query/retrieve from your VNA for archived examinations.
Compatible with any VNA/PACS that supports DICOM Query/Retrieve and C-Store
Billing
Sonio integrates with your billing provider via HL7 DFT messages – including CPT and ICD-10 coding.
In addition, Sonio's integration with IMO (Intelligent Medical Objects) enables:
Seamless, familiar search experience for medical terms
Accurate, efficient billing with auto-populated procedure (CPT) and diagnostic codes (ICD)
Update your ultrasound protocol with clinical data
While performing ultrasound exams, your sonographers follow updated dynamic protocol based on:
The medical history from all your patients' examinations is taken into account even if they happened in your other sites with our EMR integration
The medical interview filled in advance by your patient. And validated by the exam preparation with our incorporated Patient application
Your clinical guidelines – customizable and centrally defined
Enhance your sonographers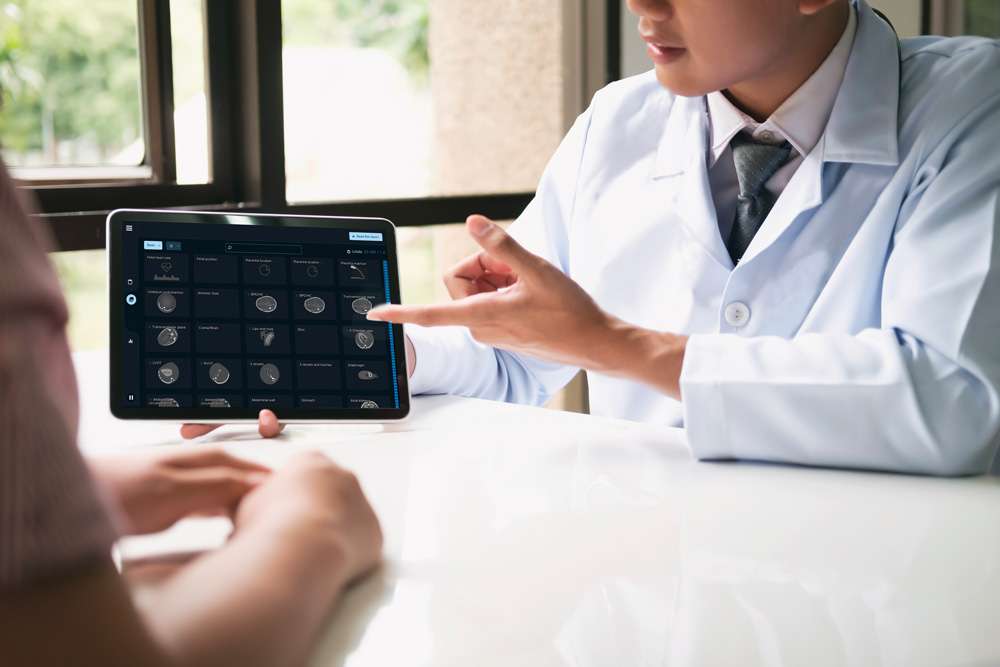 Clinical Business intelligence
Surface the must-have insights needed to run your Women's Health department with a comprehensive and collaborative view.
Get reports in real-time: globally, at the practice level or at the staff level.
Empower your clinical executives.
Don't see the integration you're looking for or keen to partner?
Let us know, we're adding more integrations regularly and are happy to help you out!